---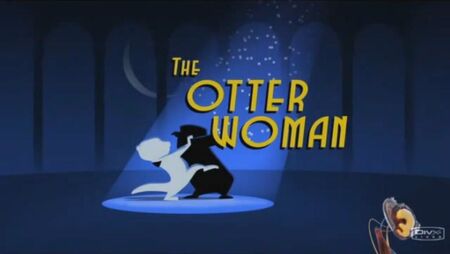 ---
Scene I: Otter Habitat (Night)
(Marlene is sleeping and snoring. The Penguins suddenly wake her up)
Skipper: Up and at em' Marlene!
Marlene: Huh? What? Huh?
Skipper: We need your help on a five man operation.
Marlene: Okay. Okay. Fifteen more minutes.
(Before Marlene could fall back asleep, Rico grabs her tail and drags her out with the rest of the Penguins)
Scene II: The Sewer
(Marlene grunts while hanging on to one of the penguin's feet while the other penguins hang on to each other making a chain. Kowalski scoops up a batch of sewer sludge into a test tube)
Scene III: Penguin HQ (Night)
---
RETURN TO
---
THE END OF THE EPISODE
---
Ad blocker interference detected!
Wikia is a free-to-use site that makes money from advertising. We have a modified experience for viewers using ad blockers

Wikia is not accessible if you've made further modifications. Remove the custom ad blocker rule(s) and the page will load as expected.