---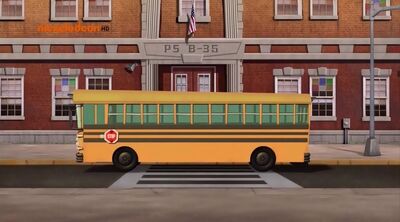 The School Bus is a School transportation vehicle run around New York City.
Design
The bus is based on 1977-1989 Blue Bird All American [FE] almost the same design with the City Bus, but has a different front look, side, and rear. It also has a STOP sign.
---
Ad blocker interference detected!
Wikia is a free-to-use site that makes money from advertising. We have a modified experience for viewers using ad blockers

Wikia is not accessible if you've made further modifications. Remove the custom ad blocker rule(s) and the page will load as expected.