It is located in the WEST side of the zoo, behind the Lemur Habitat.
Home to: Snakes, Chameleons, a Poisonous Dart Frog, etc.... Even though it's called The Reptile House, it also holds some amphibians (such as Barry the Poisonous Dart Frog), due to being heated.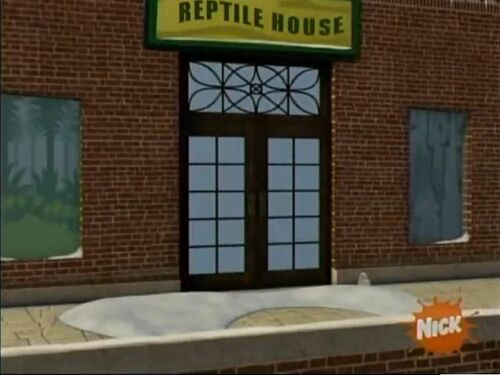 ---
Every exhibit in the Reptile House (Besides chameleons) has thick glass separating the exhibits from the outside world. These exhibits need a number pad to get in or out of them. Only Savio was able to free himself from his exhibit without outside help.
Other Photos
---
---
Ad blocker interference detected!
Wikia is a free-to-use site that makes money from advertising. We have a modified experience for viewers using ad blockers

Wikia is not accessible if you've made further modifications. Remove the custom ad blocker rule(s) and the page will load as expected.