Ad blocker interference detected!
Wikia is a free-to-use site that makes money from advertising. We have a modified experience for viewers using ad blockers

Wikia is not accessible if you've made further modifications. Remove the custom ad blocker rule(s) and the page will load as expected.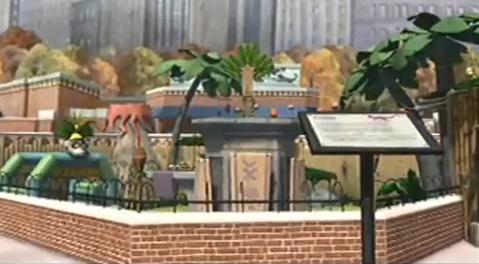 The Lemur Habitat is home to King Julien and his subjects, Maurice and Mort (they originally lived in Madagascar). This is also Clemson's habitat in the episode Right Hand Man. King Julien's throne is located here. It is located to the WEST of the Penguin Habitat. The pedestal used to be in Alex's Habitat, but when Joey took over, the pedestal was moved here and redressed with lemur decorations and a throne for King Julien was placed on top.
Homes
Permanently
Temporarly
Features
King Julien's Throne
Bounce House
Smoothie Bar/Cafe
Palm Trees
Secret Cavern (which has the controls to all of the electricity and running water and climate control in the Zoo).
Secret Passages and other various items and places
Plastic Volcano
Several Resting Spots
Badminton Court
Heater (from the habitat was occupied by Alex the Lion before he left the zoo in Madagascar)
Baby Pool (Operation: Big Blue Marble)
Hose (Operation: Big Blue Marble)
A shed that is rommier than it looks
Pictures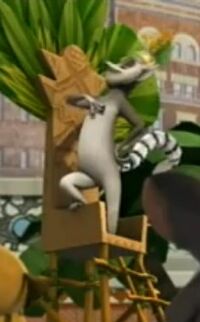 Habitat Photos
Other Lemur Photos
---
END OF ARTICLE
---
---
REFERENCE SECTION