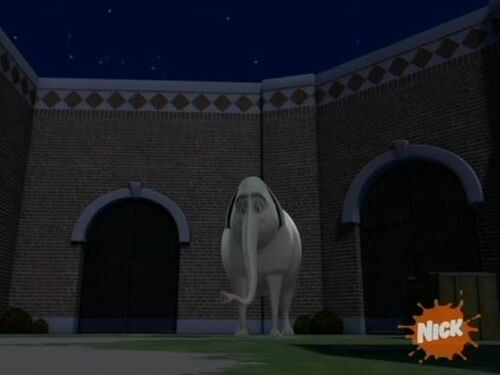 The Elephant Habitat is where Burt resides. It is located in the SOUTH EAST corner of the zoo. It features bales of hay the penguins use as a deycoy when he escapes from the zoo, and on one wall there is a large board featuring his obsession with a child named 'Kid Kazoo'. In "A Christmas Caper", it is shown that there are two elephants in the habitat (almost surely Burt and his mate, as they were kissing), although the second elephant is nowhere to be seen in the TV series.
Homes
Permanently
Temporarily
Features
Photos
---
END OF ARTICLE
---
---
REFERENCE SECTION
---
---
---
Ad blocker interference detected!
Wikia is a free-to-use site that makes money from advertising. We have a modified experience for viewers using ad blockers

Wikia is not accessible if you've made further modifications. Remove the custom ad blocker rule(s) and the page will load as expected.