---
Okay, fellow Penguins fans! Here is their panel at Comic Con 2011. But, due to a request from Nickelodeon, I can't show you any footage from the upcoming musical until after it airs. Once that happens, I'll upload the complete version and show you what you have been missing. Enjoy!
Note: Skipper (Tom McGrath) mentions Manfredi and Johnson.
Note: Julien is the second character to copy Skipper's catchphrase, "You didn't see anything."
If you're wondering why there are 2 different camera angles, that's because I had a Flip camera on a tripod and an HD webcam recording the panel at the same time, plus a Samsung camera for pictures. In the first video below, Jeff Bennett and John DiMaggio sing The Bus Called Graveyard Eight live. In the second video, watch what happens when Danny Jacobs amd John DiMaggio notice my 3 camera setup.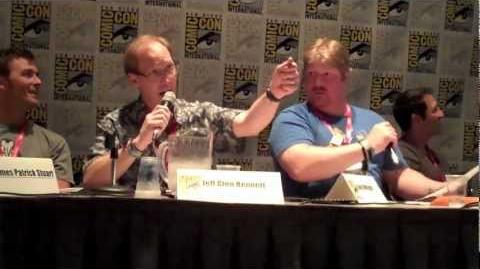 After the panel was an autograph signing session at the Nickelodeon booth. Armed with my Flip camera, I asked each cast and crew member (except Nick Filippi) one question from the Penguins HQ forum. In order: Tom McGrath, Jeff Bennett, John DiMaggio, James Patrick Stuart, Danny Jacobs, Bob Schooley and Mark McCorkle.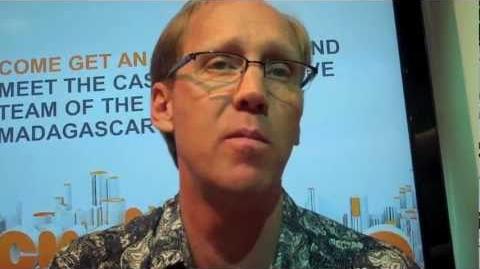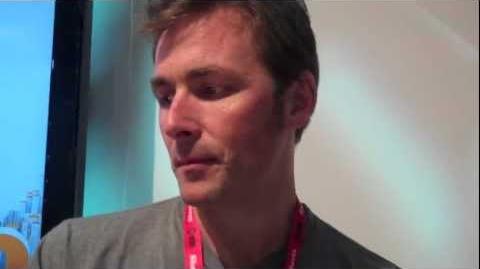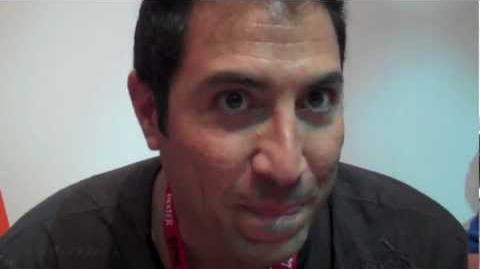 ---