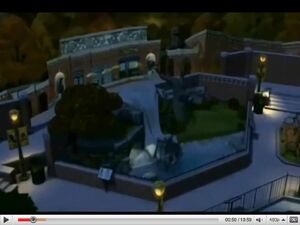 The Asian Otter Habitat is the home of Marlene, and also houses Rhonda in the episode "Roomies". It is located to the NORTH of the Penguin Habitat. There are abstracts on a wall, some of which closely resemble a penguin (Skipper? See Fandom wiki for "Skilene"). There is also a wall painting of a chinese arch and grass and pawprints.
Homes
Permanently
Marlene the Oriental Small-Clawed Otter
Temporarily
Features
Water Pool
Rocks
Baldcypress
Plane Tree
Cave
Habitat Photos
---
Other Photos
---
END OF ARTICLE
---
---
REFERENCE SECTION
---
---
---
Ad blocker interference detected!
Wikia is a free-to-use site that makes money from advertising. We have a modified experience for viewers using ad blockers

Wikia is not accessible if you've made further modifications. Remove the custom ad blocker rule(s) and the page will load as expected.